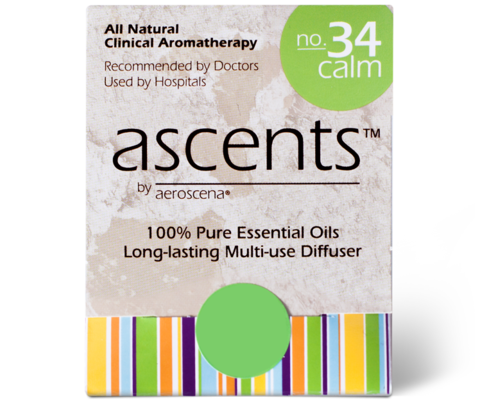 What is the Best Essential Oil for Anxiety and Stress?
Essential oils for anxiety have been used for hundreds of years. For most of that time, there was no documented, scientific evidence of essential oils' efficacy, only the knowledge passed on from generation to generation -- folklore -- that there were oils that seemed to help people feel more relaxed or sleep better. However, over the last 25 years, and the last ten, in particular, researchers have become increasingly interested in conducting controlled studies using essential oils in order to understand if aromatherapy really works, and if so, how. 

Lavender Essential Oil for Anxiety and Stress Relief
One of the most studied essential oils in recent history has been and continues to be, lavender aromatherapy for the reduction of stress and anxiety. Anxiety and stress are considered public health epidemics in most developed countries. Prescription drugs for anxiety are being prescribed at all-time high levels. When these conditions continued unchecked, they affect not just mental health, but physical health as well, increasing the odds that an individual will experience a range of conditions from insomnia to heart attacks or strokes. Finding new ways to effectively control stress and anxiety has become paramount to the medical community.
There have been many studies conducted that demonstrate lavender essential oil's efficacy in reducing anxiety and stress in a number of different populations. For instance:
Orange Essential Oil for Stress and Anxiety Relief
However, it's not just lavender essential oil that can reduce anxiety, according to published research. Other oils have been studied as well. Orange essential oil aromatherapy has shown great promise for anxiety reduction as well:
A 2012 study published in the

Journal of Alternative and Complementary Medicine

found acute anxiolytic activity in healthy volunteers exposed to

sweet orange aromatherapy for anxiety relief

, giving scientific support to its use as a tranquilizer by aromatherapists.

A 2013 study published in the journal

Advances in Biomedical Research

found that aromatherapy using orange essential oil aromatherapy reduced salivary cortisol and pulse rate due in anxious children.

A 2000 study published in the journal

Physiology and Behavior

found that orange essential oil reduced anxiety and improved mood in healthy female patients.
Other essential oils for anxiety and stress have been studded as well, with positive results. These include (but are not limited to) ylang-ylang, lemon, juniper berry, bergamot, patchouli, and marjoram; however, orange and lavender continue to be the essential oils with the most documented scientific support demonstrating their efficacy in treating stress and anxiety. 


Formulating Effective Essential Oil Blends to Decrease Anxiety and Stress
A careful, thorough review of the published clinical research to find the most efficacious essential oils for anxiety and stress is what formed the basis for 
Aeroscena's
Ascents Calm No. 34 aromatherapy formula
. The results of the review made it clear that the essential oils with the strongest evidence for decreasing stress and anxiety were inhaled lavender and orange. Utilizing a therapeutic combination of these two well-researched essential oils as a foundation, alongside other established essential oils (juniper berry, patchouli and ylang-ylang), created an
aromatherapy formula
for anxiety and stress that is both effective and pleasant to use whether via
personal nasal inhaler
, aromatherapy patch, or
whole-room diffusion
.