Aromatherapy for Hotels and Hospitality

As seen in Marriott, MGM, + Wyndham Hotels' Stay Well® Suites by Delos® Living
One of the very first impressions guests have of their surroundings is its scent.


Because scent is one of our most powerful senses, it has the ability to affect not just guests' perception of their environment, but also their overall wellness. Their ability to sleep, relax, focus or stay energized can all be heavily impacted by scent.

Choosing the right scent can mean the difference between an average stay and an outstanding one that makes them want to return in the future. The wrong scent, however, can not only damage a hotel's brand, but also guests' health* over the long term.
Ascents aromatherapy systems are used in wellness-conscious hotels and resorts around the world, including Stay Well® rooms by environmental wellness leader Delos Living.
Ascents Aromatherapy for Hotels + Hospitality: The Difference
Unlike Ascents formulas, most commercial scenting systems utilize artificial fragrance, not natural essential oils, to create their "signature" scents. Unfortunately, almost all artificial fragrance contains chemicals shown to have negative health effects*, including phthalates, ethanol, formaldehyde, and benzene.

Because all Ascents formulas contain only the purest essential oils, they do not contain toxic chemicals like the ones found in artificial fragrances. Instead, these blends have been formulated based on scientific evidence to provide potential wellness benefits, rather than the headaches and asthmatic reactions associated with the use of artificial fragrance.
As the premier source for clinical aromatherapy, we have developed a system of five unique, evidence-based, wellness formulas -- Calm, Fresh, Sleep, Energize, and Focus -- all of which can be used in hospitality environments to create a healthier, more balanced environment.

Ascents Aromatherapy for Wellness + Eco-Conscious Travel
Health-conscious consumers are driving one of the biggest areas of growth in hospitality: wellness travel.
These guests are willing and able to pay a premium to upgrade their travel experiences when given opportunities to do so -- especially when it comes to their health and wellness.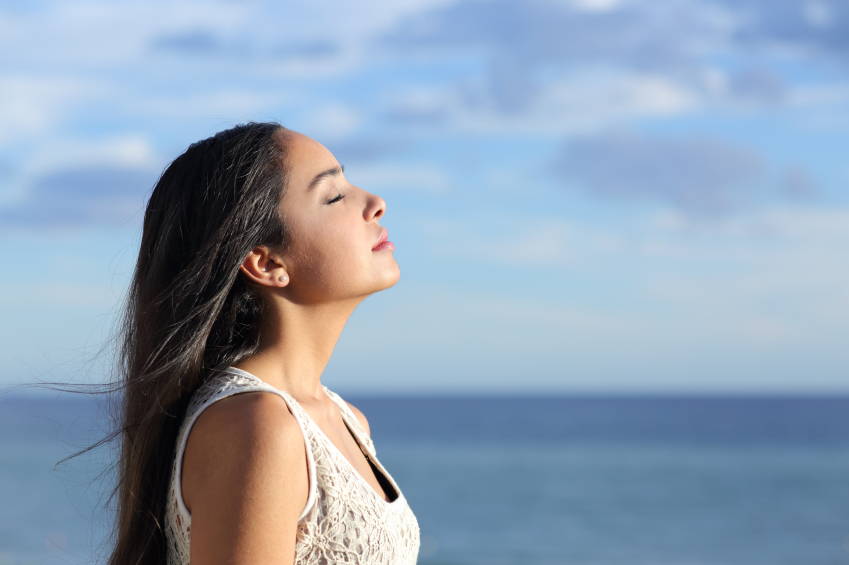 Ascents Aromatherapy: Custom Scent Marketing + Signature Scents

Click the image above to read coverage of Ascents aromatherapy for hotels & hospitality in Hotel Business.
Ascents also provides opportunities for clients to work with our scent marketing experts to create customized, bespoke "signature scents" for those organizations interested in wellness-conscious scent branding.
Like all Ascents formulas, these blends are developed with only natural essential oils, ensuring that the health and wellness of guests is still at the forefront of every fragrance.
Request Information About Ascents' Hotel + Hospitality Aromatherapy Programs
Why Choose the Ascents
Clinical
Aromatherapy System for Hotels + Hospitality?
Ascents® diffusers utilize our proprietary Ascents Gel technology, formulated to provide at least 30 days of aromatherapeutic benefits even at the highest levels of diffuser output.

The Ascents® diffuser silently and effectively circulates scent within areas of up to 600 sq. ft., making it an ideal wellness upgrade in most hotel suites.

Scent output is optimized via customizable interval settings and timing options, preventing onset of scent habituation.

All Ascents formulas are non-toxic, hypoallergenic and designed to enhance guest experience.

Ascents' patented solid gel technology requires no heat or water. There is no risk of mess, spillage or fire.



Research on the Negative Health Effects of Artificial Scents + Air Fresheners
Air freshener exposures, even at low levels, have been associated with a range of adverse health effects, which include migraine headaches, asthma attacks, breathing difficulties, respiratory difficulties, mucosal symptoms, dermatitis, infant diarrhea and earache, neurological problems, and ventricular fibrillation.

Specific air freshener chemicals (VOCs such as acetaldehyde, SVOCs such as phthalates, and ultrafine particles) emitted from air fresheners have been associated with adverse effects to the neurological, cardiovascular, respiratory, reproductive, immune, and endocrine systems, and with cancer [25], [45], [30], [49], [12]. For instance, acetaldehyde, which can be both a primary and secondary emission from air fresheners, is associated with both acute and chronic hazards to the respiratory system, and classified as a carcinogenic hazardous air pollutant in the US [12].