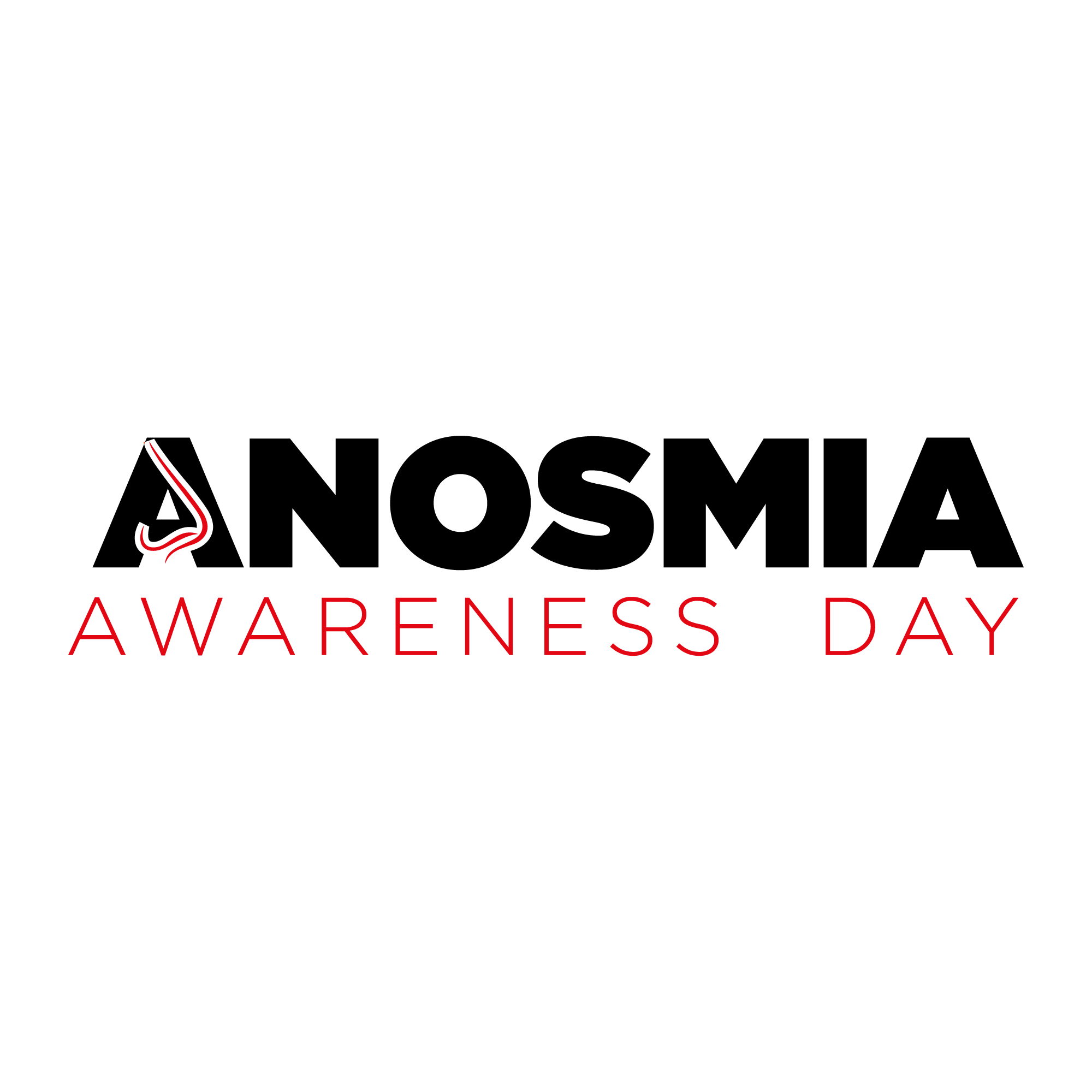 Anosmia Awareness Day - Olfactory Training Kits
National Anosmia Day 2/27/23
National Anosmia Day: Ascents® Personal Inhaler Anosmia Rehabilitation Kits
What is olfactory training?
Merriam-Webster defines Anosmia as "the loss or impairment of the sense of smell", which is a type of Olfactory Dysfunction (OD). Since the arrival of the COVID-19 pandemic in the early months of 2020, many people are facing symptoms of olfactory dysfunctions and anosmia more regularly than ever. 
Covid and anosmia
According to the CDC, about 40% of Americans have had COVID-19 since the beginning of the pandemic. One in five adults who had been diagnosed with COVID-19 also reported symptoms of "long COVID", which is defined as "symptoms lasting three or more months after first contracting the virus, and that they didn't have prior to their COVID-19 infection." One common type of long COVID symptom that people have reported is an altered sense or complete loss of sense of smell or taste.
Prior to the pandemic, only about 3% of the population experienced symptoms of or were diagnosed with anosmia, but following the pandemic, it is estimated that 1.6 million Americans are still experiencing some type of anosmia or other olfactory dysfunction up to 6 months after their infection, according to a paper published in the journal, ​​JAMA Otolaryngology–Head & Neck Surgery. While in some cases this loss is irreversible, most people regain at least some or all of their sense of smell. One way people experiencing anosmia can combat this loss is by undergoing olfactory training.
Healthcare Professional?
How does olfactory training work?
Olfactory training is actually a relatively simple process that functions much like other sorts of training. In the same way that you might attempt a yoga position for the first time and not only not be able to do it, but think you might never be able to do it, with practice comes progress. A number of scientific studies have demonstrated that in many cases people experiencing anosmia have been able to retrain their noses to be able to smell again.
The process consists of systematically exposing the nose to a series of four distinct odors. These four odors are generally rose, eucalyptus, lemon, and clove, representing four of the main scent categories, as laid out in a theory known as the 'Odor Prism,' developed by Hans Henning in 1916. Twice a day, the person undergoing training smells each scent for 15 seconds, trying to focus on remembering what that scent used to smell like, and then resting 10 seconds between each. This is then repeated every day for 12 weeks.
There is an optional second round with four more odors that are believed to develop further and round out the person's sense of smell rehabilitation. This second round is conducted the same as the first, but with menthol, thyme, tangerine, and jasmine. As always, it's important to use high-quality oils, because the essential oil market is unfortunately saturated with synthetic products that don't have the same chemical constituents as pure oils, reducing or even eliminating their effectiveness. 
Olfactory Training Process
First Round - Repeat twice daily for 12 weeks:
Smell

rose

essential oil for 15 seconds, then rest for 10 seconds.

Smell

eucalyptus

essential oil for 15 seconds, then rest for 10 seconds.

Smell

lemon

essential oil for 15 seconds, then rest for 10 seconds.

Smell

clove

essential oil for 15 seconds.
Second Round - Repeat twice daily for 12 weeks:
Smell

peppermint

essential oil for 15 seconds, then rest for 10 seconds.

Smell

thyme

essential oil for 15 seconds, then rest for 10 seconds.

Smell

tangerine

essential oil for 15 seconds, then rest for 10 seconds.

Smell

jasmine

essential oil for 15 seconds.
Ascents Olfactory Training Kits
Ascents Clinical Aromatherapy will be launching Olfactory Training Kits that will utilize the science behind olfactory training and the 'Odor Prism'. The kits will come in two rounds (as listed above) and include a set of instructions explaining proper use for optimal results. 
Ascents has led the way for 100% natural, clinical-grade aromatherapy in both clinical and consumer settings for over 12 years. We highly value the connection of scent with the human experience, and have always honored this relationship within our research, product development and consumer relations. This is why we felt the need to help pave the way yet again, and create a path to solution for a growing public health concern in order to uphold the integrity and the power our olfactory systems have to offer. Everyone deserves the ability to stay connected through The Science of Scent. 
Healthcare Professional?
About Aeroscena

®

Founded in 2010, Aeroscena's mission is to give individuals control over their own well-being using 100% natural, clinically-backed aromatherapy solutions that focus on the functionality of fragrance and scents' connection to the human biome. Our products are recommended by doctors, used by hospitals™. Aeroscena LLC is a privately-held company headquartered in Cleveland, OH.